BMW has chosen DHL to manage its aftermarket parts distribution in a six-year contract. The logistics giant will transport BMW car parts at night, delivering to 116 UK retailers by the next working day.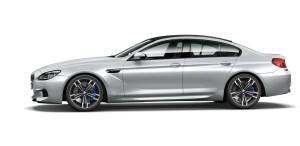 DHL will deliver 26 per cent of all retail orders before 6.00am, and 63 per cent before 7.30am. The aim is to provide more flexibility in vehicle drop off
time for customers.
Using aftermarket parts distribution platform Auto Alliance, DHL plans to transport parts through the night for next day delivery.
"Through this we already carry parts for a combination of OEMs to dealerships across the country, many of which are grouped close together," said a DHL spokesperson. "Our strategically located cross docking facilities across the UK support this through-the-night network and are operated by experienced management teams to ensure efficiencies in the process."
As well as managing deliveries to Scotland and England, the partnership will offer urgent airfreight services to offshore retailers including Guernsey, Jersey and the Isle of Man.
A DHL spokesperson said: "A different approach is taken to offshore with a subcontracted service provided by partners. These partners provide both a stock and urgent delivery, with 48 hour and 24 hour delivery being achieved. The service is provided by both air and sea freight."
Bill Bacon, MD of Automotive at DHL Supply Chain in the UK and Ireland said: "Our partnership with BMW Group in the UK supports the growth of DHL's work in the automotive industry and builds on our aftermarket work with a range of automotive customers.  We look forward to supporting BMW Group as it enhances its customer service strategy over the next six years."
Both companies will use a 'track and trace' system and web portal, which displays a visual of live delivery activity, collections and historic deliveries.