Hoyer has been chosen by BP to handle its bulk fuel transport and logistics in the UK. Hoyer will manage order taking, stock management, scheduling, despatch, physical execution and reconciliation of retail fuels in the UK and Northern Ireland.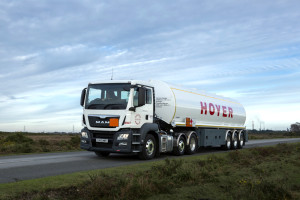 "We are delighted to confirm this new contract involving more than 400 staff and drivers and 120 vehicles," said Mark Binns, chairman of Hoyer Petrolog UK.
"The agreement is a significant step in Hoyer achieving its strategic growth objectives for both the UK and across Europe.
"This contract award also builds on the already existing relationship between the Hoyer Group and BP who are one of our most important corporate customers."