British Steel has expanded its export contract with P&O Ferrymasters following a five-month tender process.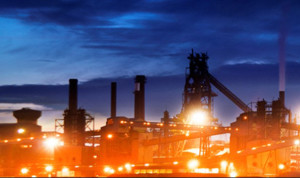 The new British Steel business was created when Tata Steel sold its Long Products Europe business which is based at Scunthorpe. Under the new three-year contract P&O is maintaining its pre-existing volumes under the previous owner and adding lanes to Scandinavia and Italy"
The contract covers exports of wire, rods, semi products and steel sections to mainland Europe.
"Having worked in partnership with P&O Ferrymasters for nine years, I already knew their capabilities to deliver our products to a high level of service," said Stuart Smith, British Steel's head of logistics, transport and shipping. "The new contract presents an exciting opportunity to develop new routes and improve delivery and service to our customers.
"We are also fully engaged with P&O Ferrymasters to develop further safety processes and implement an in-depth continuous improvement programme."
An on-site P&O Ferrymasters' contract logistics team provides load building, order execution, health & safety and carrier management support and is now rolling out track and trace across its carrier base as part of the continuous improvement initiative.
In the next project, P&O is to create a 'meet and greet' facility for hauliers arriving on site. This facility is designed to encourage trailer park/collection point efficiencies, as well as to deliver immediate support for health and safety as well as load securing expectations.