High-volume distribution company Buffaload Logistics has added 10 more temperature-controlled double-deck trailers to its fleet – bringing the total to 105.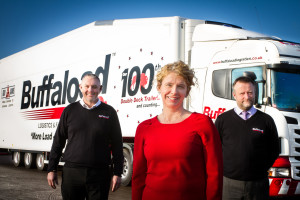 The company, which is based in Huntingdon, Cambridgeshire, has also added hubs in Scotland, Wigan and Avonmouth.
"This is not so much of a milestone but more of an ongoing strategy to meet the increasing demand for more load and less cost in today's competitive and environmentally conscious transport world," said Graham Usher, sales director of Buffaload.