Burts Potato Chips has chosen CEVA Logistics to manage its UK and Ireland warehousing and distribution in a five-year contract.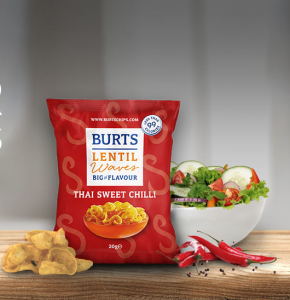 Burts, which is based in Plymouth, previously used several providers for its distribution operation.
"We have been able to provide a one-stop-shop solution for them which meets their requirements today but will also allow them to grow and expand in the future," said Michael O'Donoghue, CEVA's executive vice president UK, Ireland and Nordics. "We have created the complete supply chain management answer for Burts and at the same time given them the ability to easily meet peak time volume fluctuations."
CEVA will handle the distribution operation six days a week, 24 hours a day in a new on-site warehouse. The new facility can handle 2000 pallets of crisps.
The logistics company will also provide additional warehousing at its Wellesbourne multi-user warehouse with space for 4000 pallets. Overall the business will deliver 80,000 pallets per annum.
Burts' operations director, John Joseph said: "To support Burts continued growth we appointed CEVA to manage our outbound supply chain due to their vast FMCG experience and expertise as well as their extensive UK wide distribution and warehousing network. We are excited about our new partnership and look forward to working with them to provide our customers with a premium supply chain service."