Hudson's Bay Company, the Canadian retailer, has unveiled a robotic fulfilment system for its Scarborough distribution centre, which it says is the first of its kind in Canada.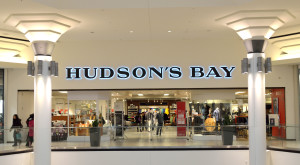 The e-commerce distribution system, which has gone live just in time for the holiday season, uses 300 autonomous robotic delivery vehicles to move inventory for storing and shipping.
Hudson's Bay Company was founded in 1670, making it the oldest company in North America. It has more than 470 stores around the world and its brands include Hudson's Bay, Lord & Taylor, Saks Fifth Avenue, and Galeria Kaufhof, the largest department store group in Germany.
The £60m 752,000 square foot Scarborough Distribution Centre supports e-commerce for HBC's Hudson's Bay department store. More than 300 full-time associates are employed at the centre.
It said that the warehouse system is the largest Perfect Pick case shuttle system ever built and is 12 to 15 times faster than a traditional manual process. It features 16 200-foot long aisles, uses the entire vertical height of the building, can hold more than one million units of inventory and can process roughly 4,200 customer orders per hour. Two custom-built document handling robots automate insertion of packing lists, while 15,000 feet of conveyor and a fleet of approximately 300 autonomous robotic delivery vehicles—iBOTs—move inventory for storing and shipping. The best-in-class technology will enable the company to deliver orders three times faster than distribution centres using the next best robotic technology.
"We are proud to be the first to bring this industry-leading technology to Canada, in time for the busy holiday season," said Jerry Storch, HBC's chief executive officer. "This investment in our Scarborough Distribution Centre creates an e-commerce technology hub and allows us to expand our e-commerce business, which is a key component to our all-channel strategy."