Domestic appliance manufacturer Miele has awarded Ceva a five-year contract extension worth a £3.7 million ($5.5m) a year.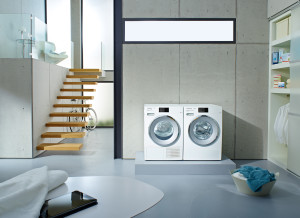 The relationship between the two companies began in 2004. Ceva will handle the two man, white glove delivery service, minor installation, introduction of product functionality and the removal of old machines.
"Miele are delighted to extend our longstanding relationship with Ceva," said David Pearce, Miele's supply chain manager. "Having been through an extensive tender process we are confident that the new initiatives being implemented will enhance the customer experience for retail deliveries and home deliveries, and will form a major part of our plans for a successful future."
"Our aim in providing this service to Miele is very simple", said Ceva's executive vice president UK, Ireland and Nordics, Michael O'Donoghue. "We wish to offer them the most professional white goods delivery service in the market."
The new contract will see eight additional Miele liveried trucks enter the CEVA, along with the use of PC tablets by drivers for proof of delivery, customer demonstration and tracking.