CEVA Logistics has won a three-year contract with Vermeer to handle the agricultural and industrial equipment company's European distribution of spare parts. The operation will be based at CEVA's Roosendaal site in the Netherlands.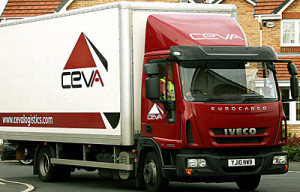 Ruben Coppoolse, Vermeer's parts manager, said: "This arrangement helps support our company growth and customer experience goals by positioning high-demand items at a central warehouse in the Netherlands allowing Vermeer to replenish stock parts at the dealer level in a timely manner.  Vermeer will also be able to facilitate EU-overnight dropship delivery to customers."
CEVA will also provide integrated ocean services for Vermeer from its US headquarters in Iowa.
"By centralising high-demand products closer to their area of use we are now able to handle the majority of Vermeer spares through CEVA's Roosendaal facility," said Mark Bekkers, CEVA business development manager.
"Our team here really understands the Vermeer Corporation's need for an agile logistics partner and we believe our multi-discipline services and IT solutions will have a streamlining effect on their spare parts service and will improve efficiency for both its dealers and end-users."