The UK grocery market grew by 1.8 per cent in the 12 weeks to 1st January driven by improved performances by major players including Tesco and Morrisons as well as further growth from the discounters, according to Kantar Worldpanel.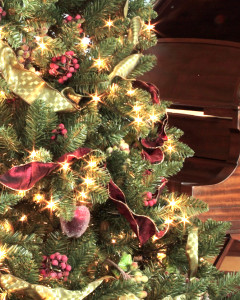 Fraser McKevitt, head of retail and consumer insight at Kantar Worldpanel, said: "Year-on-year market growth has been helped by comparisons to a weaker Christmas in 2015, but sales were also buoyed by strong consumer appetite for festive celebration after a turbulent year. Shoppers spent £480 million more at the tills than in 2015, leading to record sales for the Christmas period."
Kantar also found that after 28 months of deflation in the market, like-for-like grocery prices increased by 0.2 percentage points to bring a return to inflation.
All the major retailers saw a rise in sales except for Sainsbury's which was down marginally and Asda. However, Kantar pointed out that Asda's 2.4 per cent fall was a considerable improvement in the 4.7 per cent decline reported in December.
Total Till Roll – Consumer Spend, 12 weeks to 1st January 2017
£M                                    Change (%)
---
Aldi                                              1,675                                  11.8
Iceland                                         628                                    9.6
Lidl                                              1,225                                   7.5
Waitrose                                      1,464                                 3.0
Co-op                                          1,678                                  2.4
Tesco                                           7,852                                 1.3
Morrisons                                    3,039                               1.2
Sainsbury's                                  4,651                               -0.1
Asda                                            4,322                                -2.4
---
Total Grocers                         27,823                             1.8