An Employment Tribunal has ruled in favour of former City Link employees saying that the company failed to consult them properly about its decision to go into administration in 2014.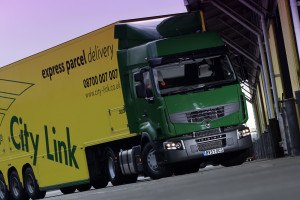 JMW Solicitors brought the case of behalf of 340 ex-City Link employees and there were 709 ex-employees awarded damages in the UK in total.
The firm went into administration on Christmas Eve 2014, when it closed 51 depots and 2,500 jobs were lost across the UK. The tribunal ruled that the courier company failed to "properly consult with its employees on their redundancy so they are entitled to 90 days' pay (capped at eight weeks' pay due to damages, a maximum of £3,800, being paid by the Department of Business Innovation and Skill)."
Although The Protective Award Claim was "defended vigorously", the judge decided that City Link had 'a statutory obligation to consult with its employees as they knew what financial trouble the firm was in and evidence was adduced that City Link tried to disguise what was happening.'
In his ruling, Judge Davis said: "[The] dismissals were foreseen as a possibility and planned for over some weeks and months, yet nothing was done to consult [with]the affected employees."
Ex-City Link employee Daniel Wilson who was part of the group action said: "I am happy with the outcome as it was the correct decision. It won't change what happened regarding City Link ruining so many employees and customers Christmas, however, the outcome helps brings closure to this chapter in so many people's life's, meaning we can put it behind us and fully move on."
The company has also been ordered to pay the tribunal fees.
The case was held from 18th to 20th April 2016, with judgment reserved until the end of May.