Clipper Logistics Group revenue saw an increase of 21.1 per cent to £199.7 million for the six months ended 31 October 2017. Operating profit was up 19.4 per cent to £9.2 million for the same period.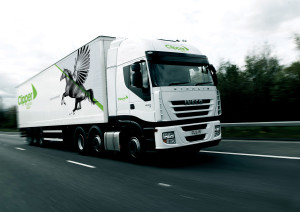 There was strong performance across all service lines, with e-fulfilment and returns management services operating profit up 25.7 per cent to £5.3 million (2016: £4.2 million), non e-fulfilment logistics EBIT up 6.3 per cent to £6.3 million (2016: £5.9 million) and commercial vehicles profits up 13.5 per cent to £1.4 million (2016: £1.3 million).
Clipper described the results as demonstrating continued strong growth in line with expectations.
Commenting on the results, Steve Parkin, executive chairman of Clipper, said: "I am pleased to report that the Group has once again delivered strong results in line with the Board's expectations. Strong revenue and profit growth has continued in all sectors.
"Our market-leading position in the high-growth area of e-fulfilment and associated services, has been enhanced further by the onboarding of new customers onto the Clicklink click-and-collect operation, and the new ASOS returns facility in Poland demonstrates our commitment to leveraging our existing business across Europe.
"The first half of the current financial year saw strong organic growth on existing contracts, particularly in the e-commerce sector, and this was complemented by contract wins and two strategic acquisitions. Both of these acquisitions are performing in line with our expectations.
"The new business pipeline continues to be strong, and we expect the positive momentum from existing and new contracts to continue into the second half of the year.
"The Board remains confident for the future, and I look forward to updating our shareholders and the markets throughout the year."