Companies need to start working with the latest automation and robotics technologies sooner rather than later, Crystal Parrott, vice president for Dematic's Robotics Centre of Excellence told a packed conference session at Robotics and Automation on Wednesday.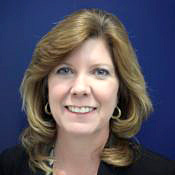 Parrott said the pace of adoption of robotics in logistics was lagging compared to the rate of development of the technology.
And she argued that companies can get benefits from using robotics now – even if some manual work is still required. The pace of technological development is such that systems will become more capable very quickly.
Parrott examined innovations in key technologies that are advancing robotic capabilities, as well as the roadblocks to widespread adoption
Automation specialist Dematic created the Robotics Centre of Excellence in March of this year. It is responsible for the application and implementation of robotic solutions that make order fulfilment operations more efficient, productive and responsive to today's on-demand omni-channel distribution environment.
In his keynote address on Wednesday morning Alex Harvey, head of robotics and autonomous systems at Ocado highlighted the opportunities and challenges of developing automated and robotic systems for grocery.
 Ocado has developed its own robot-based systems in-house which address the problem of scalability of automated system. It is these systems that it is now selling to other retailers around the world.
And in another conference session, Russell Holmes of robotics giant ABB warned his audience that there is a robotics revolution going on in logistics.
Holmes outlined the challenges facing the logistics operations, and he went on to look at how automation is playing an increasing role in warehouse operations, particularly the use of robots in decanting goods, along with some robotic picking and sequencing and palletising for despatch.