Conviviality, which owns the Bargain Booze retail chain, has bought more than 100 of Palmer & Harvey's convenience stores for £25 million.
The new owner said it would maintain the current supply chain in the short term with a view to transitioning most of the supply to Conviviality over the first four weeks following completion of the acquisition and review and rationalise 'direct to store' suppliers to key local providers.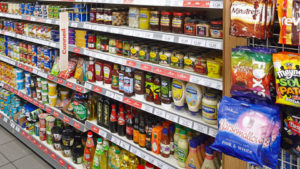 The Central Convenience chain includes 109 owned stores and 18 franchisee operated stores located in the south and south west of England. They include 20 petrol forecourts, and stores incorporating 47 post offices.
Most will be converted to Conviviality's "Select Convenience" fascia with up to four becoming "Bargain Booze" fascias.
Palmer & Harvey was a supplier and customer of the Conviviality Retail business before it went into administration on 28 November 2017.
Conviviality said it had "successfully implemented its business continuity plans and has secured direct supply of tobacco products from the key tobacco manufacturers, ensuring continuity of supply following P&H's administration".
Chief executive Diana Hunter said: "We are pleased to have finalised terms for a potential acquisition of Central Convenience as it provides a clear opportunity to accelerate the growth and reach of the existing Conviviality Retail business, notably broadening our geographic footprint in the south and south west of England. The acquisition, if effected, will support our strategic goal to be the drinks and impulse sector's leading independent distributor and we believe that potential exists for a range of synergies and increased returns for Conviviality's shareholders. We look forward to welcoming colleagues from Central Convenience to the Conviviality Group."