Irish company Cronus Logistics has integrated Cardiff into its Irish Sea schedule to "strengthen its expansion of the southern UK to Ireland gateways". The operation enables the logistics company to deliver new door-to-door services for full load cargoes, while specialising in the steel, forestry and building sectors between Warrenpoint, Dublin, Bristol and Cardiff.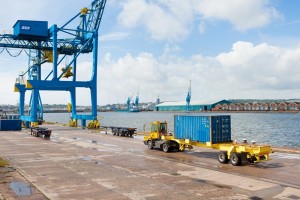 "Helping to keep the Cardiff service and port operations viable was only part of the reason we moved into Cardiff," said managing director, Nicola Walker. "This fits in with our own business model and coupled with our internal knowledge and investment in bespoke equipment to handle steel and other heavy metal engineering products represents a significant step in our development.
The service began at the end of February and we can now provide door-to-door services from both Cardiff and Bristol in the UK as well as Dublin and Warrenpoint in Ireland".