Maersk, the world's largest container line, has now started to take bookings again via INNTRA for customers with existing accounts.

It warned customers on Wednesday (28th June) that it could not accept future bookings or provide quotes following the global cyber attack, named Petya, on 27th June.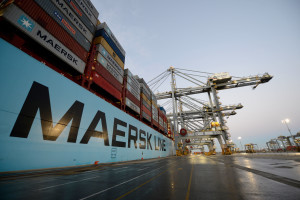 In a statement, it said: "We can confirm that some of our IT and communications infrastructure have been impacted and we have proactively shut down as a security measure."
Having got the booking system up and running again, it said that booking confirmation "will take a little longer than usual but we are delighted to be able to work with you to carry your cargo.
"We are still working on complete resolution to resume normal operation."