Davies Turner is to start construction on a 130,000 sq ft logistics centre at Central Park Bristol in September.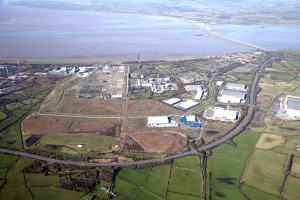 It has bought the 12 acre site at Central Park from Delta Properties. There is additional space for future expansion which will take the company's operation to 250,000 sq ft.
Davies Turner chairman Philip Stephenson said: "Our new development, which will provide around 200 new jobs in the area, will also serve as our logistics' hub to service our wider client base in the West Country and South Wales."
Michael Shebson of Delta Properties' said: "We are delighted to welcome Davies Turner to Central Park. They are another, quality operator, well known in the South-West and also nationally, who fit perfectly into the scheme we have created. It has been an amazing start to 2016.
"Since January this year, we have signed up The Range, Lidl, Davies Turner and Mountpark Logistics. In total, we will be building nearly 2.4 million square feet at Central Park over the next 12 months. This scale is unprecedented in the south west for a logistics scheme – in fact, unprecedented in the whole of the UK for a single location.
Bilfinger GVA and Knight Frank acted for Delta Properties. 3PLRE acted for Davies Turner.