Offering same day delivery helped ASOS boost sales in the UK by 23 per cent in the four months to 31st December, the company said in a trading statement.
UK retail was rose to £300.9 million for the period, compared to £244 million the previous year.
The online fashion retailer's international business grew even faster with EU sales up 42 per cent to £235.2m, US sales up 24 per cent to £102.4m and RoW sales up 34 per cent to £151.9m.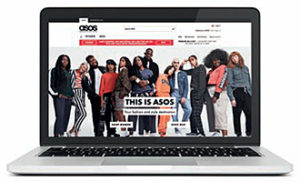 ASOS's web sites attracted 174 million visits during December 2017 (December 2016: 139 million) and as at 31 December 2017 it had 16.0 million active customers – up from 13.4 million the year before.
Total group revenue was up 30 per cent to £808.4 million.
Chief executive Nick Beighton said: "We achieved an exceptional performance in the UK, while momentum in international sales continued. We acquired 2.6 million active customers year on year and saw encouraging movements across all key customer KPIs.
Velocity in our technology programmes continued, with a record number of releases. Our customer proposition was further enhanced in the U.K. with the launch of Try Before You Buy and ASOS Instant, our same day delivery proposition.
Following this strong start to the year, we remain confident in our full year guidance and delivery of our planned investments in infrastructure to support our global ambitions."