Is returns prevention manageable? That is the question that Alistair Sercombe, head of returns at Debenhams, will attempt to answer at the upcoming Omni-Channel Conference.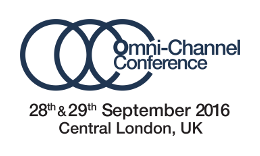 Sercombe will look at how data insight about customers and products can help identify the root causes of returns, and lead to targeted prevention initiatives. He will look at who should take ownership of damaged or un-saleable product, as well as analyse the risks of managing returns and identify what is viewed as a risk.
Edward Osborne, head of the customer delivery model and direct-to-customer operations at John Lewis, will also be speaking at the event. Osborne will discuss drop shipping and give a detailed overview of how John Lewis operates its drop shipping while maintaining customer fulfilment.
Other senior figures from retail and beyond will gather for the annual Omni-Channel Conference on 28th and 29th September 2016 in central London, to discuss the issues key to the future of the industry.
Find out more about the conference here