The drive for cleaner delivery vehicles is accelerating with the government investing £20 million in twenty companies for trials of electric and hydrogen commercial vehicles.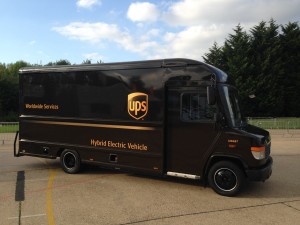 Twenty companies are to receive funding for trials of electric and hydrogen commercial vehicles with funding being delivered by the Office for Low Emission Vehicles and Innovate UK. The aim of the competition is to demonstrate new technologies and to encourage the widespread introduction of low and zero emission vehicles to UK fleets. This money will help fleets get their new vehicles on the roads from mid-2017 onwards.
The government calculates that the freight industry accounts for about 30 per cent of the UK's CO2 transport emissions.
These are the projects that will receive funding:
ULEMCo
This project will trial a range of vehicles with hydrogen dual-fuel technology.
---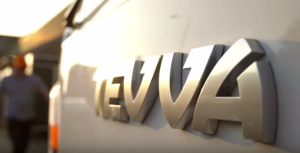 Tevva Motors
A fleet wide pilot to prove new battery range extending technology and develop a universal battery cassette.
---
Air Liquide
This project will trial gas HGVs ranging from 26 tonne to 44 tonne. Biogas will be introduced during the project. In addition 5 refrigeration units will use a prototype liquid nitrogen system.
---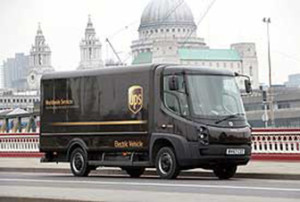 UPS
The project will design, tender and implement an innovative smart charging system that, together with an energy storage system, will allow UPS to exceed the current maximum number of vehicles to be charged in a depot.
---
Gnewt Cargo
Gnewt proposes to lease 33 electric vehicles to perform last-mile logistics.
---
G-volution
The consortium will demonstrate 15 dual fuel (diesel/methane) road vehicles. Innovation is demonstrated in 3 main areas, 1) Engine Combustion control, 2) computer-based engine modelling and 3) new super efficient methane catalysts.
---
Magnomatics
For this project, two 18t trucks will be trialled with Calor, demonstrating new Plug-in Hybrid Electric Vehicle powertrains.
---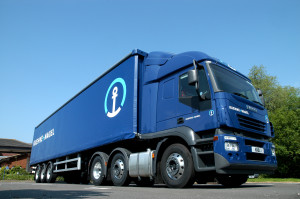 Kuehne + Nagel
A trial of both dedicated gas and direct injection dual-fuel methane/diesel trucks. The trucks will refuel with liquid biomethane, which is derived from wastes and is a sustainable and renewable fuel.
---
Kuehne + Nagel
Whitbread will operate four fully electric, two range extended electric and two liquid nitrogen-cooled refrigeration vehicles on temperature controlled transport routes.
---
Zapinamo
Zapinamo will trial movable, connected, power-boosting Electric Vehicle charging infrastructure using innovative hybrid Li-ion / Lithium-titanate batteries.
---
Lawrence David
This project will design, build and trial six demonstrator lightweight aerodynamic double-deck trailers. A range of lightweight features will be adopted, including novel composite decking and running gear.
---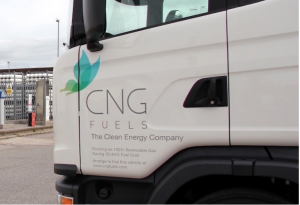 CNG Fuels
The Project will trial a significantly sized fleet of dedicated gas HGVs to demonstrate their suitability for large scale roll-out.
---
Howdens Joinery
This project aims to evaluate the energy and emissions benefits of a kinetic energy recovery system for urban delivery vehicles, including both articulated and rigid vehicles.
---
Advanced Fuel Technologies
The project will trial an on-vehicle system for enriching hydrocarbon fuels with hydrogen in a pressurised unit.
---
TotalSim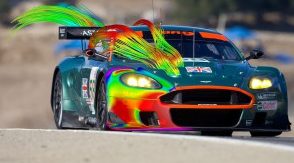 The project will trial an Aerodynamic Configurator for Transport (ACT). HGV geometries submitted to ACT are assessed for aerodynamic efficiency under a range of real world conditions and drive cycles. Hauliers can deploy the most efficient configuration of truck/trailer to quickly benefit from reductions in fuel costs and emissions.
---
Idox Software (trading as Cloud Amber)
This project will trial a smartphone application which uses traffic signal data to transform fleet driver behaviour, encouraging them through gamification to drive in a more efficient manner.
---
Tevva Motors
The project will deliver two demonstration trucks using highly innovative electrical machines from Newcastle University and Nissan batteries. Activities, beyond this project are intended to put these components into production.
---
Wider Aspect Innovation
This project will develop a fuel save system for large commercial vehicles by using the Coanda Effect to reduce aerodynamic drag.
---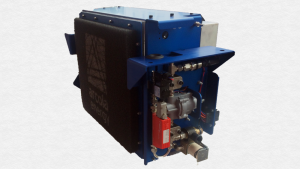 Arcola Energy
This project will develop an integrated zero emissions drivetrain for a light commercial van.
---
Magnetic Systems Technology
MagTec proposes to repower a diesel refuse collection vehicle with an electric drive train and electric actuators for its hydraulic systems.
---
Transport minister John Hayes said: " Each one of these successful projects will help cut vehicle emissions, improving air quality and reducing pollution in towns and cities."
And Innovate UK's manufacturing and materials director Simon Edmonds said this scheme "builds on the results of previous low carbon projects with OLEV, and the data collected from this new trial will be invaluable to future development and commercialisation of these vital technologies".