DHL Supply Chain has partnered with Huawei Technologies to launch a Narrowband Internet of Things application at an automotive site in Liuzhou, China. The application has been designed to facilitate and streamline yard management for inbound-to-manufacturing logistics.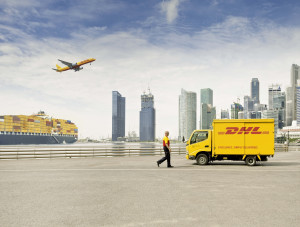 The proof of concept will run until the end of September with 100 DHL drivers at a section with 30 docks.
"In leveraging Huawei's and China Mobile's NB-IoT technology, we were able to design and develop this unique solution," said Yin Zou, CEO, DHL Supply Chain Greater China. "Supported by a range of industrial, multimedia IoT protocols and interfaces, it offers connectivity, smart operations and device management functions. Exploring new technologies like NB-IoT is one of many ways we are forging forward with our digitalization journey in China."
Dr. Markus Voss, chief information Officer & Chief Operating Officer, DHL Supply Chain, said:
"By 2025, Internet of Things have the potential to generate up to 1.77 trillion Euros in additional value for the international logistics industry. Together with Huawei, we want to pursue this path in developing cellular-based IoT technology able to connect to multiple devices across long distances. Our goal is to enable a more integrated logistics value chain through greater connectivity, enhancing the customer experience," adds
DHL's proof of concept will continue until the end of September and is expected to be enhanced with additional features such as automatic number plate recognition and geofencing. It marks another milestone in a row of strategic IoT projects for DHL, such as the launch of IoT cockpits within smart warehouses across Europe and pilots in Asia.