DHL has called for more collaboration and connectivity in business in its new report entitled 'Business Collective 1.0.: The six pillars for building a successful business collective'.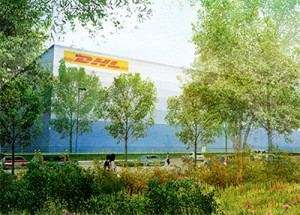 The logistics company said that digitalisation, connectivity and collaboration are 'transforming the way companies conduct business'. The report questions the 'continued success of the traditional focus by businesses on product and service innovation as the primary drivers of growth.'
The company said businesses should be looking towards opportunities arising through talent, skills and resources that 'a company alone will not possess internally', rather than sticking to a traditional 'transaction-based model'.
"Companies are at risk from complacency, depending on years of satisfactory customer servicing and product innovation as guarantors of future success," said Lisa Harrington, president of the Harrington Group LLC, and author of the report. "The future lies in collective problem solving where everyone from the customer to suppliers is involved in the solution making process.
"Moving business relationships away from the mere transactional to a creative level provides tremendous opportunity to craft a more robust, agile and effective supply chain," said Damian Pike, vice president, innovation & transformation, DHL Supply Chain. "We are calling on businesses to be bold. They must look to tap in to future growth by unlocking the great potential that comes through partnerships."