DHL Supply Chain has expanded its packaging services capability with a second CW3 combination check weighing and metal detection unit at its Liverpool facility.
Simon Woodward, head of packaging services at DHL said: "There is no doubt that we have secured new business as a result of our investment in market-leading equipment such as the CW3. Many of our customers are high profile confectionery and biscuit manufacturers so the metal detector's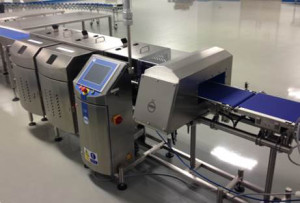 ability to quickly adapt to different products and pack sizes has been invaluable. This equipment also played a part in DHL achieving Grade A level BRC accreditation and becoming an approved M&S packer."
The equipment was provided by Loma Systems, official partner to the BRC global standards organisation. The CW3 unit also rejects any items 'out of tolerance', while the metal detector consistently detects and rejects contaminated product.