Deutsche Post DHL Group has signed a Memorandum of Understanding (MOU) with technology company Huawei Technologies. The partnership is to develop a range of supply chain solutions for businesses using industrial grade Internet of Things systems and hardware.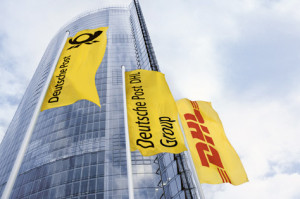 The collaboration will see the two companies working on innovation projects which focus on cellular-based IoT technology, and are able to connect large volumes of devices across long distances, with the least power consumption.
"Spending on connected logistics solutions is expected to more than double between now and 2020[2], and many logistics providers including Deutsche Post DHL Group have already begun to explore Internet of Things applications in their supply chains, including everything from enhanced asset tracking to driverless delivery vehicles," said Dr Markus Voss, global COO & CIO of DHL Supply Chain.
"This MOU will allow both Huawei and Deutsche Post DHL Group to tackle complex operational and business challenges with a powerful combination of world-class Internet of Things hardware, networks, and expertise in end-to-end supply chain management."