DHL is offering €20,000 in prizes to inventors and visionaries who come up with the most innovative ideas in robotics and green solutions.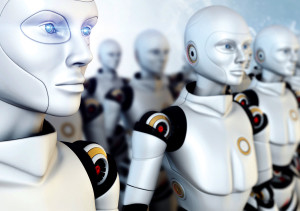 The winning ideas will be unveiled at the company's Innovation Day on 17th November.
The aim of the Robotics Challenge is to develop a prototype of a self-driving delivery cart that can autonomously accompany staff during last mile delivery.
Chief commercial officer Bill Meahl said: "Our colleagues have to deal with an ever-increasing number of parcels that need to be delivered. As our couriers are currently required to manually push this volume through the streets, we encourage concepts that support our employees."
The submitted prototypes need to be able to traverse typical urban and rural landscapes at walking-speed while at the same time carrying parcels.
The "Fair and Responsible Challenge" requires visionaries to come up with a concept design creating sustainable logistics solutions for the world of tomorrow. Concepts could be connected to using logistics to facilitate the circular economy or using global transport networks to provide fair trade and production. The idea can be anything from a new product, a service solution to a packaging concept, as long as it generates value for the society, environment and businesses.
A panel of logistics experts will select three finalists of each challenge, who then have the chance to present their idea or prototype in front of 180 senior supply chain professionals at the DHL Innovation Day on 17th November 2017.
For each challenge a winner is awarded during a live-voting process. The winners will receive a prize from €20,000 fund and display their idea at the DHL innovation centres in Germany and Singapore.
Details: www.dhlinnovationchallenge.com.
* DHL Express UK is introducing InPost parcel lockers to its delivery network.
Inpost has a network of more than 1,000 lockers around the country providing customers with 24/7 access to parcel deliveries.
Phil Couchman, CEO UK & Ireland at DHL Express, said: "Today's customers are time short, online savvy and want to receive their deliveries quickly and conveniently. Providing increased flexibility, with 24 hour access, lockers eliminate the need for customers to wait in for a parcel and allow for delivery locations to be tailored to their needs. Ensuring customers receive their delivery first time is crucial to our customers' satisfaction, and so we're excited to be able to offer this new innovative service."