DHL Supply Chain is to invest more than €70 million in expanding operations in Thailand, Vietnam, Cambodia and Myanmar by 2020.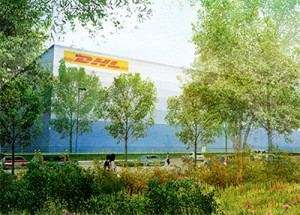 Over the next three years, the company plans to build new facilities, expand its fleet of trucks, and invest in new technology, creating an additional 5,000 jobs in the four countries. Last month DHL acquired an operational business licence in Myanmar.
Chief executive John Gilbert said: "Asia-Pacific is one the most important regions for DHL Supply Chain being accountable for a significant share of our revenues in 2016. Consumer, retail and tech industries drive these developments becoming evident in increased amounts of new and extended contracts. Being already the market leader for the region it is fully natural for us to foster our commitment in the region and remaining a reliable partner."
DHL Supply Chain Thailand has warehouse space of approximately 650,000 sq m across more than 70 facilities, supported by 10,000 dedicated employees.