DK Fulfilment has chosen Snapfulfil's cloud warehouse management system at its 168,000 sq ft Coventry distribution centre.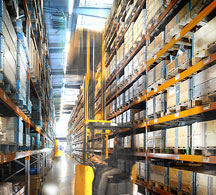 The company previously used the WMS module of its ERP system. Increased complexity of the fulfilment market prompted it to build its own system and implement Snapfulfil's WMS.
"Our customers' requirements are increasingly complex and our previous system was reaching its practical and functional capacity," said Steve Lacey, operations director, DK Fulfilment. "In addition to our continued growth in traditional e-commerce fulfilment, we're getting an increasing number of enquiries from 'subscription commerce' companies who provide their customers with a personalised selection of products each month and this presents some specific challenges around kitting and customisation, while still achieving strong productivities.
"We needed a system with the 'backbone' to handle our volumes as well as comprehensive functionality to drive efficiencies in highly complex operations."
The business predicts productivity gains of around 20 per cent following the deployment of the new system.