Parcel company DPDgroup has taken full control of wnDirect, the e-commerce parcels business.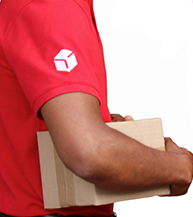 wnDirect and DPDgroup Global Solutions teams in Paris are now being lead by Simon Batt, international commercial director.
"I'm very excited to have this opportunity to pull together two great teams and to continue to develop market leading solutions to enable our customers' international cross border strategies," said Batt. "To be able to harness the innovation, technology and spirit of wnDirect at the same time as leveraging the DPD Group networks, partnerships and infrastructures will enable us to provide unrivalled solutions to our customers and partners.
Stuart Hill, founder of wnDirect said: "What has been achieved by the team so far is quite astounding when you consider wnDirect is still a relatively young business. It is testament to everyone that we have grown so significantly while retaining the DNA and ethos which made it exciting in the first place. I am thrilled to be part of the team for the future".