Dutch non-food discount retailer Action has secured its first warehouse base in France with the letting of eight units totalling 516,668 sq ft at Prologis Park Moissy 2 in the city of Moissy-Cramayel in Seine-et-Marn, France.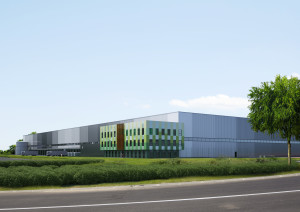 The building will total in the long-term more than 764,238 sq ft in 12 units. This site will become Action's first French logistics platform and its first distribution centre outside the Netherlands. The second phase of the project will be the delivery of four additional units in the spring of 2017.
Action, which operates predominantly in the Netherlands, is increasing the pace of its store openings in France as a result of the delivery of this XXL building, which today is regarded as its French logistics hub. This building provides the storage, management and distribution of consumer products to more than 100 Action stores in France. More than 500 jobs with Action – drivers, order pickers, administrative and management staff – will be created as a result.
This first new building has been developed on a sustainable basis and will be certified BREEAM "Very Good" with full LED lightning and an innovative water management system.
Prologis expects to invest more than 100 million euros in Seine-et-Marne, and the project has the potential to create 1,000 jobs over the next 5 years.