With large swathes of economic activity effectively mothballed logistics  and supply chains in the UK are already feeling the effects.
Take the UK automotive market. Registrations of new cars in March fell 44% year-on-year, effectively saved by activity right at the beginning of the month when car buyers get a new model with a fresh plate. Talk about lucky. It could have been a lot worse.
The same happened in UK manufacturing. Research group IHS Markit said that output and orders were at their lowest since the dead-cat bounce recession of 2012… with only food production and pharmaceuticals showing any evidence of growth.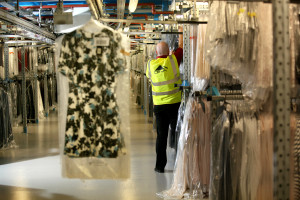 Fashion retail too is feeling the shockwaves. Ranges go unsold, textile orders (worth billions) are unfulfilled. The ramifications of the impact on global supply chains will affect livelihoods for years – all because 'nobody wants to buy a new dress to wear at home'.
At home is the crucial part of that bastardised quote… because isn't the perceived wisdom right now that everyone is stockpiling stuff by buying over the internet?
In part yes… but in other areas e-commerce isn't quite yet at the level the new coronavirus economy requires successful, surviving businesses to be.
Primark's entire retail estate is closed. That means it is losing £650 million a month and has some £1.6 billion of paid-for stock in stores, warehouses and in transit right now. And Primark has no e-commerce, so no way to sell this stock.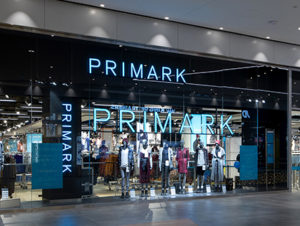 But e-commerce isn't quite the release valve supply chains need. Take retailer Next, which has closed its e-commerce operations temporarily to maintain employee safety. It too has no outlet for sales right now. No wonder it is seeking a sale and leaseback on its warehousing property…
And what of supermarket and grocery retail? If there is an area of the economy that is thriving right now it the supermarket sector. Yet limited delivery slots meant that only 14.6% of households received an online delivery in the four weeks to 22 March, up from 13.8% in March 2019 but most-likely well below actual demand.
The truth is that as much as the logistics sector likes to celebrate its considerable achievements in the migration to e-commerce, some businesses were too stuck in the tried and traditional ways of working to actually reach the peaks. COVID-19 will change well-understood behavioural economics. Consumers won't be the same after a global pandemic the likes of which we have never seen in our lifetimes.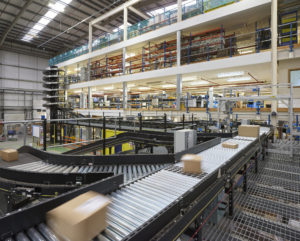 We were quick to celebrate the achievements of the sector, particularly in replacing the 30% of calories consumed outside the home with sales in bricks and mortar supermarkets. We were quick to celebrate that existing e-commerce infrastructure did not entirely fall apart. Yet there wasn't enough capacity to deliver food to homes that wanted it, and in some cases needed it. There were not enough drivers and not enough vehicles, even if the right volume of food was in the system.
There was not the e-commerce, robotics and automation infrastructure in place to keep some businesses strong when there was (and still is) a threat to the health of workers.
Some businesses have been able to run working from home, but if you are reliant on the movement of physical goods (like cars) that is trade that cannot be conducted over Zoom. There is every chance that the risk to human life posed by COVID-19 might accelerate the risk to jobs traditionally done by human beings – because without that investment there will be no business the next time this happens.
If logistics is to learn how to adapt to a new economy, a post COVID-19 economy, then e-commerce strategies, backed by intralogistics infrastructures based on automation and robotics, are vital. Because if your supply chain and logistics infrastructure doesn't go from source directly to the customer, then you don't have a market. And if you don't have a market then you don't have a business.
Christopher Walton, Editor, Logistics Manager