While it's easy to write about the negative aspects of the all-consuming global pandemic – such as the substantial disruption to supply chains, or a capacity crunch that threatens e-commerce… my eye was caught by a story on our sister title Citti.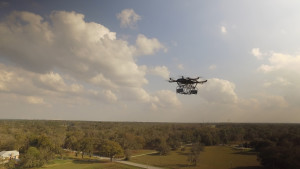 Coronavirus allows us to rethink long-held assumptions. We've always done it this way is a wonderful refrain that means you're usually too lazy to think of something else that could have a positive effect. Sadly, this inertia often leads to blockages in supply chains, inefficient logistics flows or nonsensical work practices.
So the findings of Protolabs' Horizon Shift report, involving 325 aerospace business leaders in Europe, showing a shift in perception around the viability and acceptance of commercial drone deliveries is a welcome boon in these times.
Just in the way that enforced working from home during the pandemic is challenging historic work practices that shackle us to desks in distant offices, so too is acceptance that previously outlandish technology can be a panacea to our current problems.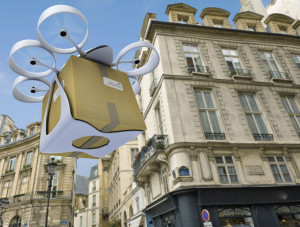 Often technology is the answer. Just think how tech such as refrigerated transport and storage, or standardised containerisation, or even the internal combustion engine, has transformed logistics in the past. For as long as there has been people, we've needed a way of moving stuff from A to B to make their lives better.
So, it is reassuring that more than half of the companies questioned (53%) believed commercial drone deliveries will be commonplace by 2023. Whether it actually happens in 2023 or not is immaterial. It's the belief that they will make a difference that is important.
Unusually the UK leads the way, with 78% of businesses in the country believing that disruption to the express delivery market via drones represents the best opportunity for growth – which is something every business will have a duty to seek in the months and years to come.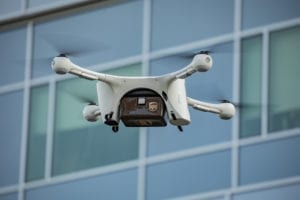 Bjoern Klaas, vice president and managing director of Protolabs Europe, said of the research that a crisis can act as a catalyst for further innovation, "forcing organisations to seek alternative ways to survive in rapidly changing times".
Change for business often works hand-in-hand with change in government. One conversation I had with a supply chain professional this week revolved around the burning platform. We're all cosy on our platform until a fire is lit that forces us to evacuate, and often yields a better return than the space we were used to.
To that end, shifting perceptions in the adoption of technology that will transform day-to-day logistics will only accelerate in the light of the pandemic. If this leads to better business, safer employees and customers and economic growth that improves our lives… then that really is a reason to be cheerful.
Christopher Walton, Editor, Logistics Manager