I'm old enough and long enough in the tooth to be quite linear in my demarcation of what makes a third-party logistics provider. As the third party you're moving goods for one company and delivering them to another. Be it cheese from the producer to the supermarket, or the washing machine from the manufacturer to the retailer. And if you're not doing that you're moving your own goods, such as a supermarket in its own network.
But that demarcation is, like most things in life in 2020, becoming less clear. There is a reason that Amazon is referred to as a disruptor. Back in May Amazon reported that it had welcomed more than 7,000 SME sellers to its platform since the start of the year, and given the huge investment that Amazon has made in its logistics and intralogistics infrastructure, there's no argument in saying that Amazon is a vital third-party when it comes to the success of SMEs in the UK.
This shift is set to accelerate and diversify. Earlier this month Ocado shifted from Waitrose to Marks and Spencer. This was a vital move, because M&S had no in-house or third-party infrastructure to deliver groceries to homes. Ocado has taken the volumes, replacing Waitrose – which has augmented its own network (with the assistance of third parties like Wincanton) in developing its own infrastructure to deliver groceries. So, is Ocado Retail a third-party logistics provider? The ownership structure, with M&S a 50% shareholder, makes it difficult question to answer. But it is… isn't it?
According to Kantar Online grocery sales rose by 77% year-on-year in the past four weeks, bringing the cumulative increase in orders to £3.2 billion since lockdown began. Ocado, says Kantar, was the fastest growing retailer over the past 12 weeks, with sales up by 41.2% year on year. Waitrose increased overall sales by 7.3% compared with last year and Waitrose.com experienced the fastest year-on-year online growth of any retailer.
This huge investment in home delivery capacity means one thing. The capacity will need filling with volume. That volume can be groceries, but it's not hard to see supermarkets moving other goods into the network if it makes the sale easier.
But what if a supermarket looks to take filling that capacity in a different direction? Could it use its own internal network of transport, of warehousing, and offer it on a shared user basis? Would it improve the offering of a retailer to associate itself with other brands – and carry those brands into homes as part of a weekly shopping order? It's not that great a leap to imagine such a situation takes place.
All of these theoretical arguments are set to transform what it means to be a logistics service provider. Perhaps it's time to abandon the old demarcations of third-party logistics, of own-account… in the new world they hold less meaning.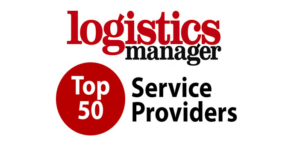 We'll be exploring these themes and trends in the Logistics Manager Top 50 Logistics Service Providers. Starting on 30 November we'll be bringing you a week of webinars looking at all the trends in the sector. if you're a fast-growing service provider is supply chain and logistics, make sure you get in touch to ensure your story is told and your achievements are recognised.