Brexit is to be delayed until at least 12th April after prime minister Theresa May asked other European Union leaders to extend the deadline from 29th March.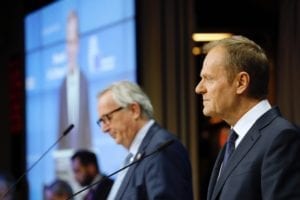 The UK parliament is expected to vote, for the third time, on the Withdrawal Agreement in the next few days. If it approved the agreement, the UK will be given an extension until 22nd May to pass the necessary legislation.
If the Withdrawal Agreement is not passed, then the UK government will have until 12th April to decide what to do next.
It could apply for a further extension but this would involve holding elections to the European Parliament on 23rd May. The alternative would be to leave without an agreement when the 12th April deadline expires.