Pass my Parcel, the parcel shop network, has been awarded a contract with online fashion retailer All Good Things.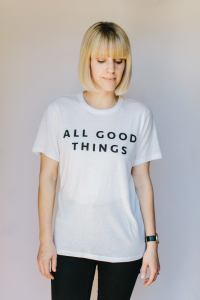 Pass My Parcel is owned by news and magazine wholesales Smith News, and now works with 17 retailers including Amazon, Asos, French Connection and Surfdome.
"Customers now expect a swift delivery and returns process, so it was vital that we found a partner that offered this right from the start," said Rachel Pickering, co-found of All Good Things.
"From the outset we were confident that Pass My Parcel could provide the service we need to grow and really make our mark. In fact, we were so impressed by what it had to offer that we decided to make it our exclusive partner, enabling us to streamline our operations and provide our customers with the best possible service."
Freda Cronk, head of marketing, Pass My Parcel: "We're really pleased to join forces with a newly-launched retailer like All Good Things as it begins its journey. In a competitive marketplace, newcomers need to establish themselves quickly"