Lingerie and swimwear retailer Figleaves is to offer customers the option to use the CollectPlus store-based delivery and returns service.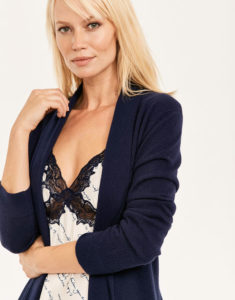 Customers of the retailer will now be able to Click & Collect their online purchases from any one of more than 6,500 local convenience stores, newsagents, supermarkets, shopping centres and petrol stations in the CollectPlus network across the UK. The service will cost £4.49 for delivery for next day delivery.
"We have been looking at launching a Click & Collect delivery option to our customers for a while now," said John Wyldbore, business optimisation analyst at Figleaves. "After holding focus groups with our customers, it was clear that CollectPlus was the option that they wanted.
"We are very happy to be partnering with CollectPlus, a brand our customers trust, while use their quick and efficient delivery network.
"We are especially excited about being able to launch this new convenient delivery option to our customers just in time for peak trading."
Neil Ashworth, chief executive at CollectPlus, said: "When it comes to keeping up with busy customer lifestyles, Click & Collect is an ideal flexible solution to avoid missed deliveries. We are very pleased to announce our partnership with Figleaves, a well-established brand with a focus on delivering excellent customer service that parallels CollectPlus' brand values. We look forward to gaining feedback from Figleaves customers across the UK, as this new Click & Collect proposition enhances their customer experience."