Warehouse take-up in the first quarter of this year is up 24% on the long term average, according to new research by Savills.
Approximately 7.95 million sq ft of warehousing space (in units of 100,000 sq ft +) were recorded in the first three months of the year.
In addition, following the outbreak of Covid-19, Savills has seen more than 1 million sq ft of vacant warehouse space re-occupied by existing tenants since March 2020. This includes Tesco re-occupying two units in Milton Keynes and Stakehill Industrial Park in the North West a result of the spike in consumer spending.
Due to lockdown restrictions, the consumer shift towards online retail is continuing to underpin the market. Notably, online retailers accounted for 39% of all take-up in Q1 2020, the highest level on record, this is compared to just 17% for the whole of 2019. Savills has also seen demand from other sectors including data centres and food production facilities.
Richard Sullivan, national head of industrial & logistics at Savills, said: "Figures for the first quarter of the year remain incredibly positive and with almost 3 million sq ft under offer and upwards of a million sq ft exchanged subject to planning, the sector should remain resilient despite significant uncertainty.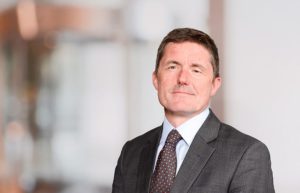 "With the UK now on lockdown, we will almost certainly see an even greater shift towards online, which will put further pressure on existing supply chains. A lot of lessons will be learnt in the process, which may prove to be a positive outcome in the long-term."
In regards to supply, Savills has recorded an 8% increase year on year with 37.45 million sq ft available and a vacancy rate of 6.9%. However, using the three-year rolling average, this equates to just 1.2 years' worth of supply. There is also only 5 million sq ft of speculative development currently in the pipeline set to be delivered in 2020 and beyond, compared to the 8.81 million sq ft delivered in 2019. What's more, due to Covid-19, it is believed that up to 42% of floor space under construction has now paused.
Sullivan added: "On the supply side, our market paints a very different picture to where it was in 2008 at the time of the last financial crisis when vacancy rates were as high as 25%. Overall, the prudent levels of speculative development should mean the market is well prepared to weather the storm, however as the crisis continues we could start to see second hand supply creep up as some companies struggle to survive and the tenant failure rate increases."