Businesses in the food & drink supply chain have demonstrated concerns about the impact that Brexit will have on workforces, according to a survey by trade bodies from across the UK.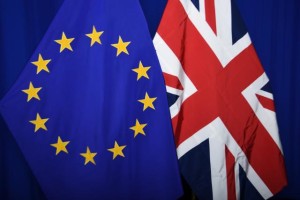 The survey found that:
Almost half (47 per cent) of businesses surveyed said EU nationals were considering leaving the UK due to uncertainty surrounding their future.
Over a third (36 per cent) of businesses surveyed said they would become unviable if they had no access to EU workers.
Almost a third (31 per cent) of businesses surveyed had seen EU nationals leave since the EU referendum.
17 per cent of respondents said they would look to relocate overseas if they had no access to EU nationals.
"The UK food and drink supply chain ensures that consumers have access to the safe, affordable and delicious range of food and drink that they have come to expect," said Ian Wright CBE, director general, Food & Drink Federation. "Food is a matter of national security, so the results of this report are of central concern to businesses across the 'farm to fork' industries.
"It is only a matter of time before the uncertainty reported by businesses results in an irreversible exit of EU workers from these shores. This is a scenario that will hurt the UK culturally and economically.
"Without our dedicated and valued workforce we would be unable to feed the nation. This is why it is imperative that we receive assurances from Government about their future, and that of our wider workforce."