Ford Motor Company has awarded XPO Logistics a contract for UK parts distribution to over 200 dealers.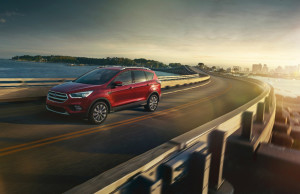 The logistics company will be responsible for outbound distribution as well as line-haul parts flows, and overall asset management.
It will now handle more than 200 daily collections from the Ford parts centre in Daventry, Northamptonshire. The 3PL will also be responsible for product returns from dealerships.
"Parts availability at our dealerships plays a huge role in customer satisfaction for Ford Motor Company" said Surinder Bisal, manager, distribution services and transport, Ford. "XPO is the chosen provider, tasked with delivering this service on time and in full.
"Ford expects XPO to provide a class-leading consignment shipping experience, through its established night distribution network.
"With the vast experience of operating in this sector, I am sure XPO are up for the challenge to meet Ford Motor Company's expectations."
Dave Finnie, business unit director, XPO Logistics, said: "We are proud to support Ford Motor Company in its commitment to superior customer service by drawing on our significant experience handling parts distribution globally. We look forward to adding significant value to Ford's distribution of aftermarket parts through our technology and transport network."