Fowler Welch has invested £2 million to develop its temperature controlled depot in Spalding.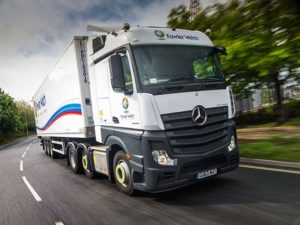 The investment includes: refurbishment of two stores in the site, the conversion of a derelict brownfield site into an 8,800m² hard standing to park up to 100 trailers, a car park extension and staff welfare facility.
Full completion of development at the site is scheduled for Spring 2018. Refurbishment of the warehouse includes the extension of racking and consolidation capacity with new walls, ceilings and the installation of a one-piece floor.
"During a time of growth which has seen the company increase turnover by 13 per cent to £163M in the last financial year (ending 31st March 2017), and win prestigious contracts with companies such as Winterbotham Darby and Heck, this investment is the latest sign that Fowler Welch is going from strength-to-strength and is continuing to move forward as a leader in the market," said Nick Hay, CEO of Fowler Welch. "The development of the new welfare building is another investment in our employees, many who have been with the Fowler Welch family for many years. We have listened to suggestions from across the depot of how to improve, responded accordingly and will deliver a modern and well-equipped area to take a load off and catch up with colleagues."