Fowler Welch and Dairy Crest are in advanced discussions about a multi-million pound, 10-year partnership, in which Folwer Welch would handle the dairy company's storage and logistics operations in Nuneaton.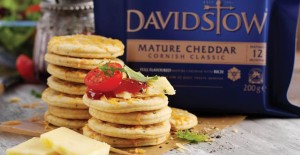 Fowler Welch would run all transport operations at Dairy Crest's national distribution centre at Bermuda Park, Nuneaton.
"Since the Sale of our Dairies business in December 2015, we have been looking to work collaboratively to ensure the efficient use of our supply chain assets," said Mark Allen, chief executive, Dairy Crest. "We believe that by entering into this strategic partnership with Fowler Welch, we will have an attractive proposition to new and existing clients that builds on the strength and services of both organisations."
Fowler Welch managing director, Nick Hay said:
"This is a major milestone for us as we will have achieved our strategic goal of having a logistics platform in the Midlands offering manufacturers and growers national reach to all retailers on a shared-user basis."
The partnership is expected to be formed officially by June this year.