Shipping line CMA CGM is to acquire a 25 per cent state in CEVA Logistics as part of the planned flotation of the CEVA business on the SIX Swiss exchange.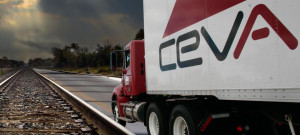 The deal will enable the container line to grow its presence in the logistics market. As a result of the investment CMA CGM will nominate two members of the CEVA board.
The two companies have agreed to explore potential opportunities to work together towards the development of joint commercial offerings, according to terms that will be defined in the coming months.
CMA CGM has committed to subscribe for mandatory convertible securities of CEVA in an estimated amount between 380 and 450 million CHF. This equity investment takes place in connection with CEVA's planned initial public offering on the SIX Swiss Exchange, announced on 20th April 2018, and remains conditioned upon its successful completion.
Rodolphe Saadé, chairman and chief executive of CMA CGM said: "With this proposed investment in CEVA, CMA CGM makes a significant move, in line with its development strategy. CEVA is a major player in the logistics business, which is closely related to the shipping industry. Together, the two companies will also explore possible co-operation allowing us to propose an ever more differentiated and qualitative offering while integrating services beyond maritime transport."
The Compagnie Maritime d'Affrètement (CMA) by was founded in 1978 by Jacques Saadé operating services between Beirut, Lattakia, Marseille, and Livorno.
In 1999, CMA merged with Compagnie Générale Maritime (CGM), after the French government decides to privatise it.
CGM at one time carried passengers on liners such as the 'Normandy' or the 'France', but by the time of its privatisation maintained only its cargo business.