The FTA has said that frictionless trade must be retained after EU negotiator Michael Barnier claimed it would not be possible to do so.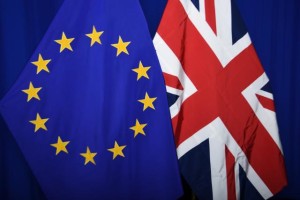 The association said that the UK's departure from the EU can be negotiated to make sure that frictionless trade continues, provided the logistics industry is at the heart of discussions.
David Davis met with British businesses on Friday to discuss the trading consequences of Brexit.
"Mr Barnier's speech yesterday predicted full inspection of all loads entering Europe after Brexit. This should act as a wake-up call for those assembled at the Chevening summit today," says James Hookham, deputy chief executive of the FTA. "We are pleased that logistics and trade issues have been put back on the table by the European Commission and that the practical solutions to keep Britain trading with the European Union after Brexit can now be discussed. Working with its members,
"FTA has developed the priority areas and practical solutions that need urgent agreement to ensure the British economy does not grind to a halt after March 2019.
"A week may be a long time in politics but two years counts as short-term planning in most companies. Today [Friday 7th July] marks the starting point for serious development of how the new trading procedures and formalities with the EU will work post-Brexit. We are calling on government to prioritise this dialogue to ensure that industry can continue to move goods and services where they are required to Keep Britain Trading."
The RHA also called on the UK government and EU authorities to "focus on doing all they can during Brexit negotiations to ensure that fluidity for lorry movements across UK/EU borders is maintained."
The association said that Barnier's comments that leaving the customs union would involve border formalities would be "particularly damaging for companies that operate on a 'just in time' basis'" like manufacturers as this would keep products in stock for three or four days instead of a number of hours.