The Institute for Fiscal Studies' (IFS) annual 'green budget' has found that the Chancellor may need to raise petrol prices to meet conservative promises to eliminate the deficit. The FTA has said that it would be "economically irresponsible" for George Osborne to raise prices.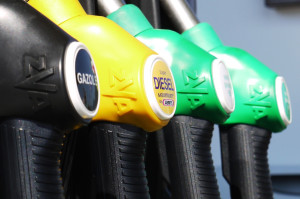 "Regardless of the price of oil, for every penny fuel duty goes up it costs truck and van operators around a £100 million in a full year," said James Hookham, FTA deputy chief executive. "It won't make them drive any less – goods still need to move to where they are needed – and it won't help them invest in making their vehicles and drivers even more efficient. It will just cost them a lot of money."
The association said that the freezing of fuel duty rates at 2011 levels has ensured FTA members have 'been spared the economically stifling effects of a tax on a commodity they have no option but to buy'. In turn, members have more in their budget to spend on hiring more staff or other goods – according to the FTA.
"All this additional spending has actually generated more income tax and VAT, so fuel duty freezes are never as costly as the headline figures suggest. The Treasury even published a paper in 2014 that proved this," said Hookham.
The RHA said that discussion about an increase in prices has arrived at a time when 'threat from foreign hauliers in sectors of the UK domestic haulage appears to be rising'. It added that growth in costs of UK-based firms would 'hasten that trend', in turn increasing 'losses to the Treasury from employment taxes as well as fuel duty and VAT'.