Automotive logistics specialist G.B. Agencies (GBA) said it is anticipating a five-fold increase in customs declarations for its customers after the end of the Brexit transition period on 1st January 2021.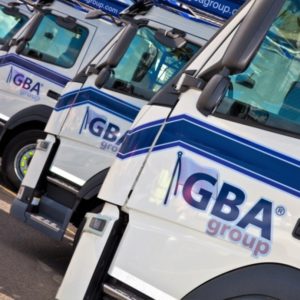 On Monday, the Cabinet Office said that from 1st January 2021, importers and exporters would have to complete UK and EU customs declarations after the end of the Brexit transition period. It also said that some locations would have to pre-lodge customs declarations prior to the movement of goods.
It followed the European Commission stating last week: "The fact that the United Kingdom will no longer participate in Union policies as of the end of the transition period will create barriers to trade in goods and services and to cross-border mobility and exchanges that do not exist today."
As a result GBA is upgrading its customs procedures, an existing customer of Descartes' Impatex software, will be upgraded to Descartes' e-Customs software to manage inbound and outbound customs declarations. It handles more than two million vehicle movements per year through its port and delivery operations.
Timothy O'Mahoney, shipping network manager at GBA, said: "While the customs process surrounding Brexit is complex it must not interfere with the product logistics chain.
"Working on behalf of our OEM's, we cannot allow shipments of our customers' motor vehicles to be delayed entering or leaving the country waiting for customs clearance. We implemented the Descartes e-Customs [software]in preparation of the significant increase in customs declarations that we anticipate come 1st January 2021 – as much as a five-fold increase."
Pol Sweeney, vice-president of sales and business manager UK at Descartes adds: "As the 1st January 2021 fast approaches, businesses must implement the tools they need to be able to continue their operations with the same, or even increased efficiency."