Gatemore calls for break-up of Wincanton
Activist investor Gatemore Capital Management is calling for Wincanton to sell off one of its two divisions, according to Reuters.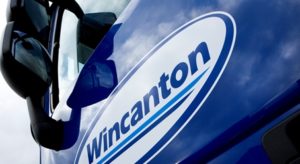 Gatemore which has built up a two per cent stake in Wincanton, declined to comment on the Reuters story.
The story quotes a letter to investors from Gatemore as saying that Wincanton should conduct a strategic review, sell one of its divisions, fund its pension deficit and refocus the business.
Wincanton also declined to comment but told Logistics Manager that it was responding to Gatemore directly.
Gatemore has played a decisive role at DX where it is the largest shareholder, opposing plans for a merger with Menzies Distribution, and supporting a revised strategy for the business.
Wincanton's Retail and Consumer division had a revenue of £649.3 million in the year to 31st March 2017, producing an underlying operating profit of £25.8m. The Industrial & Transport division had a revenue of £468.8m and underlying operating profit of £26.3m.
At 30th September 2017, Wincanton had an equity deficit of £134.3m and deficit in its pension fund of £69.3m.