Gazeley is to build the UK's first three storey warehouse. The developer investor has bought a six-acre plot of land in the heart of London to speculatively develop the UK's first three-storey logistics facility to be called G Park London Docklands.

The site, located in Silvertown, was acquired from joint venture partners Galliard Homes and Cain International represented by Simon Higgins at Levy Real Estate. It is opposite London City airport, immediately next to West Silvertown District London Rail (DLR) station on North Woolwich Road.
The warehouse will comprise over 426,000 sq ft of space over three levels allowing for either multiple or single customer occupancy. The building will be used as a 'last mile' logistics hub for London and surrounding areas, targeting e-commerce, distribution and logistics customers.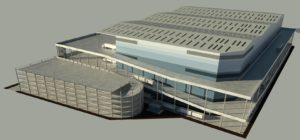 The facility will use platforms to allow HGVs and other vehicles to access each level. Each storey will comprise 140,000 sq ft of space with 26 dock doors and 4 access doors on each level. The site will contain 350 car parking spaces and around 75,000 sq ft of ancillary office space. G Park London Docklands will include a range of sustainability features such as the provision of electric charging points for vehicles, wellness initiatives to improve the working environment for people and a BREEAM Very Good rating.
This development is in line with Greater London Authority's commitment to land being made available for 'last mile' distribution close to central London and the Northern Isle of Dogs. The warehouse will be 2.5 miles from the City of London.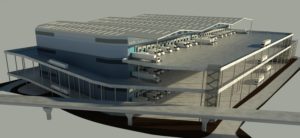 With scarce land available in London and an increasingly on-demand economy, distribution and logistics operations must find new and innovative ways to keep up with increasing delivery volumes demanded in shorter time periods.
Alex Verbeek, Managing Director, UK, Gazeley, said: "This type of development has never been done before in the UK. A three-storey warehouse in such a central location will be hugely valuable for Londoners who will benefit from customers being able to deliver goods in record time. London is at the forefront of the digital revolution, but these services require an equally innovative supply chain to facilitate it. We feel that G Park London Docklands will make a big contribution to the infrastructure which is essential to support London's evolution as a leading centre for digital commerce."

Gazeley expects the development to be completed by the end of 2019, subject to planning permission.