Geodis UK has launched out-of-hours deliveries for busy retail stores in Scotland. The company has followed in the footsteps of its headquarters in France in Glasgow, Edinburgh, Stirling, Dundee and Aberdeen.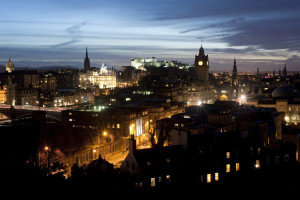 The company said that the new service has been designed for retail fashion stores that 'want to get new stock out onto the rails before opening time to free up staff to serve customers on the shop floor.'
The Geodis UK depot in Stirling receives the stock in the evening, where it is then loaded onto three out-bound trucks which deliver to the five cities before 7am the next day.
"We are always looking to develop new solutions that can be tailored to our customers' requirements," said Kevin Huskie, Geodis regional manager for the North and Scotland. "By developing our 'Out-of-Hours' offering we have the ideal logistics solution for the retail sector which enables GEODIS to be a growth partner for customers."