Gist has won a three-year contract for transport and logistics with Arla Foods UK. Gist will be responsible for transport and warehousing services to support Arla Foods' Lockerbie Dairy.
Logistics_Manager_Features_List_2018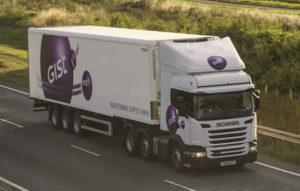 Gist will run a combination of daily trips of packaged milk to Arla's retail customers in Scotland and Northern England.
"We are excited to be awarded this opportunity with such a great customer," said Alan Devine, Gist's managing director, network businesses. "We look forward to utilising all of our expertise in food logistics to exceed Arla's customers' expectations and to deliver the best possible supply chain using great Gist people."
Daniel Hamby, Arla's general manager, Outbound Logistics, said: "We are pleased to have awarded our Scottish transport and warehouse operations to Gist, following a detailed and competitive tender process. They met all the tender requirements of delivering a proactive service model, along with an aligned strategic business plan which we're confident will help deliver great customer service. Their plan also allows for volume growth and offers an enhanced platform for food service."