CM Downton has won a contract renewal with specialty papers supplier Glatfelter.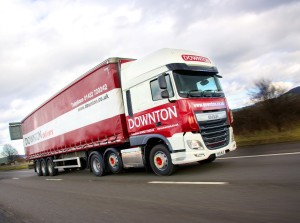 The logistics business currently handles all aspects of Glatfelter's operations under separate contracts. This includes: warehousing of raw materials coming from the Far East, supplying these materials on an in-bound, just-in-time basis to Glatfelter's UK manufacturing plants, all finished goods warehouse operations, and shipments throughout the UK.
The new contract renewal covers the transport of paper reels used for manufacturing tea-bags and coffee filters.
David Hutchings, head of business development at CM Downton, said: "We have a long-term relationship with Glatfelter and have been managing various aspects of their logistics operations for many years. This latest contract renewal shows that our partnership approach provides stability for our customers and helps them improve their supply chain activities and achieve their business objectives."