Global airfreight demand has increased by 12.1 per cent in August 2017 compared to the same time last year, according to IATA figures.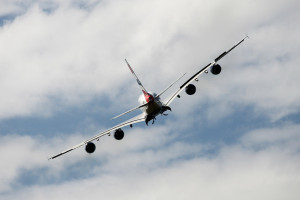 According to the association, this was the fifth time in six months of double-digit gains on the previous year's performance.
"Air cargo had another stellar performance in August," said Alexandre de Juniac, IATA's director general and CEO. "Demand for air cargo grew at a double-digit rate for the fourth month in a row – outperforming demand for passenger travel for the fourth consecutive month.
"Rapid growth in cargo demand means that cargo capacity is now growing in response to real cargo demand rather than automatically as carriers responded to passenger demand.
"The pace of capacity growth, however, has slowed even as freighter fleets are being utilized more intensely. Overall, that should be good news for much beleaguered cargo yields."