Goodyear has released a range of fuel-efficient tyres Fuelmax Performance which uses a silica tread compound technology to help dedicated long haul-fleets to optimise fuel savings.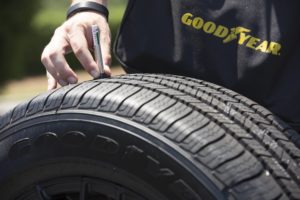 It reckons a long-haul fleet of 100 vehicles using could save up to 214,000 litres of diesel per year and reduce up to 557,000 kg of CO2 by using the tyres.
The silica tread compound ensures regular footprint pressure distribution for regular wear and high mileage under all load conditions encountered in long haul service.
An RFID tag is also embedded inside each tyre. This allows for identification by an external device, enabling tyre management systems to ensure future connectivity benefits.